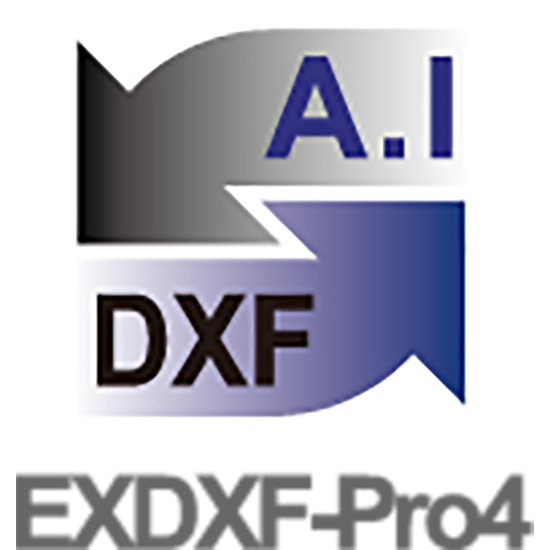 EXDXF-Pro4
(0331010)
(For Mac OS users) Now compatible with Catalina(10.15) .
(For all users) Now compatible with Adobe Illustrator 2020.
DXF file convert Plug-In for Adobe Illustrator with many options for professionals
EXDXF-Pro4 is an Adobe Illustrator plugin that converts standard CAD DXF files into AI files. With various import/export options, you can handle CAD-standard DXF files more freely than using Illustrator?s native function.
[System Requirements]
Compatibility of this software depends on the version of Adobe Illustrator. Please make sure that your Adobe Illustrator version is in the following:
Macintosh : Illustrator CC2019 / 2020
Windows : Illustrator CC2019 / 2020
*One license is needed for one user / computer.
*The activation key will be sent to you in our business hours on weekdays (apart from public holidays) in Japan. Therefore please be aware of the time difference between Japan and your country.